June 15, 2012 June 29, 2012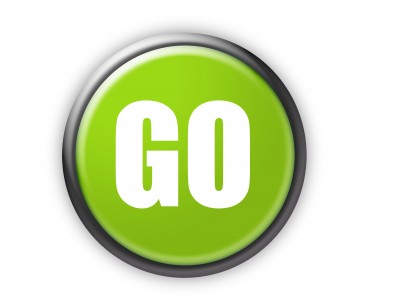 Still finding the idea of implementing a social media strategy for your project or organisation a bit daunting? Have an idea for a campaign, enterprise or event and want to learn how you can effectively use social media and other online tools to build awareness, attract funding, engage supporters and build community?
This two day practical workshop will answer all your major questions, save you hours of stress, weeks of effort and kickstart your project, campaign or organisation's presence online.
Learn how you can get started for minimal cost and with limited time and resources. Start developing a simple and easy to implement strategy that you can scale and adapt as you prepare to launch your campaign or build your business. 
Join us Friday 15 and Friday 29 June, 9:30am – 4:30pm
In this two day Social Media and Communications Essentials Workshop we'll demystify the use of social media, online engagement and web 2.0. You, your staff or team members will have the opportunity to:
discover the most popular and useful online tools, applications and social media platforms to be more effective, grow awareness and scale impact

design a system that enables you to curate, share and produce quality content for your blog, website and social media channels simply and efficiently

outline a strategy to launch your organisation's next initiative, grow your community of supporters, connect with key stakeholders or build your market
Join communications strategist and digital media practitioner David Hood, for this practical two day Social Media Essentials Workshop packed with knowledge, tips and insights from over five years of experience working with leading organisations including Greenpeace, Hub Melbourne, RMIT, School for Social Entrepreneurs and TEDxMelbourne, and social entrepreneurs and change-makers from all over the world.
> You'll be taken through best practice on setting up your online presence, creating and sharing content and building community and providing pathways to action. 
We'll cover how to use:
social media platforms including Facebook, Twitter, LinkedIn, Google +, YouTube, Vimeo, Flickr, Instagram and Pinterest

blogging and web platforms WordPress, Tumblr and Posterous Spaces

Eventbrite, Meetup and Storify for events

email and newsletter site Mailchimp

mobile apps so you can create and share content anywhere
> We'll also cover branding, design, useful resources and tools for online collaboration and productivity.
Lunch, morning tea and afternoon tea are included.
Book two or more staff or team members in to the Social Media Bootcamp and take advantage of two days of facilitated strategy development together, and 15% off the cost of registration.
To help provide an optimal learning experience, workshop size will be kept to 18 participants. Please register early to ensure your place.
Join us Friday 15 and Friday 29 June, 9:30am – 4:30pm
---
David Hood has been working with not-for-profits and community organisations for close to 15 years – including almost four years at Greenpeace Australia where he worked in Communications and Public Engagement and was the Campaign Project Leader on the successful viral campaign against Nestle for deforestation.
In the last five years David has experienced the growing effectiveness of the web and social media to connect and enable communities to come together, collaborate, and take action on issues ranging from malaria and climate change, to mental health and girls' education.
The use of social media has been deeply integrated into David's current projects as founder of Doing Something Good, host of The Collaboratory Melbourne and producer of the Gathering Unconference. His mission is to realise the potential of the strategic use of the social web, emerging models for business and collaborative networked communities to build better futures for all, together.
A recent graduate of the School for Social Entrepreneurs program, David was recently named Melbourne Social Entrepreneur of the Year.